Our pallet stretch wrapping machines by Italian manufacturer Siat ensure we can offer pallet wrapping solutions to fit every budget.
We offer semi-automatic and fully-automatic turntable pallet wrapping machines useful in higher volume warehouse and production environments. This range includes more advanced and automated turntable stretch wrappers programmed to perform more complex wrapping patterns, with greater film coverage at more vulnerable levels and extra wraps around the top or bottom, as well as mobile pallet wrappers and robot wrappers - a firm favourite with both health and safety and operators alike.
Siat Pallet Stretch Wrapping Machines
Our case taping machines offer...

Ease of Use: Simply present the carton to the machine infeed and it does the rest
Cost reductions: Use less tape on each case with a uniform length of tape applied each time
Efficiency: Reduce the time taken to seal boxes by applying top and bottom tapes at the same time
Security: Improves the quality of adhesion to the box or carton
Excellent Presentation: Uniform length of adhesive tape applied every time
Versatility: These Case And Box Tapers are ideal for the following industries: Warehouse & Logistics, Food & Drink Sector, Print & Packaging plus many more.

The most common machine for packaging line integration is a 'uniform' case taper' as it delivers a higher output rate as the tape application heads and carton side guides are pre-set for the correct size of box. If your cartons vary in size which is more often the case in an order fulfilment operation then the random case sealing machine are more appropriate. These use sensors to measure the height and width of each carton prior to entering the machine and adjust accordingly, This option may cause a lower output rate as the machine is not pre-set thus waiting and ready to apply the box sealing tape.


Our Most Popular Pallet Wrapping Machines
From a simple gravity fed expandable and flexible conveyor for simply taking product away from a manual or automatic case taping or shrink wrapping machine all the way through to power driven straight conveyors and bespoke rotating tables often found at the discharge of flow wrapping machines and many other pieces of packaging equipment
Our most popular Conveyors...
Flexible Conveyors • Highly mobile and extremely flexible • Lattice side frames which enables it to be formed around corners or even tight bends • Can be used on their own or can integrate into existing installations in stores, warehouses or assembly lines.

PVC Roller Conveyors • Available in high impact PVC for general use / with food grade rollers • Both available with mild and stainless steel bearings • Diameters start from 20mm to 80mm, weight capacity ranging from as little as 3kgs to 650kgs for each roller.
Skatewheel Conveyors - • Great for lightweight loads - takes less force to move along the conveyor, therefore using less energy than a gravity roller • The product being conveyed maintains orientation while moving on the skate wheel conveyor - especially if the product moves around a curved section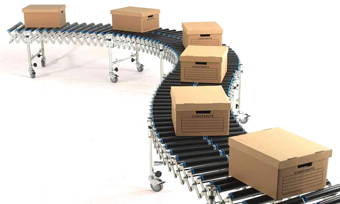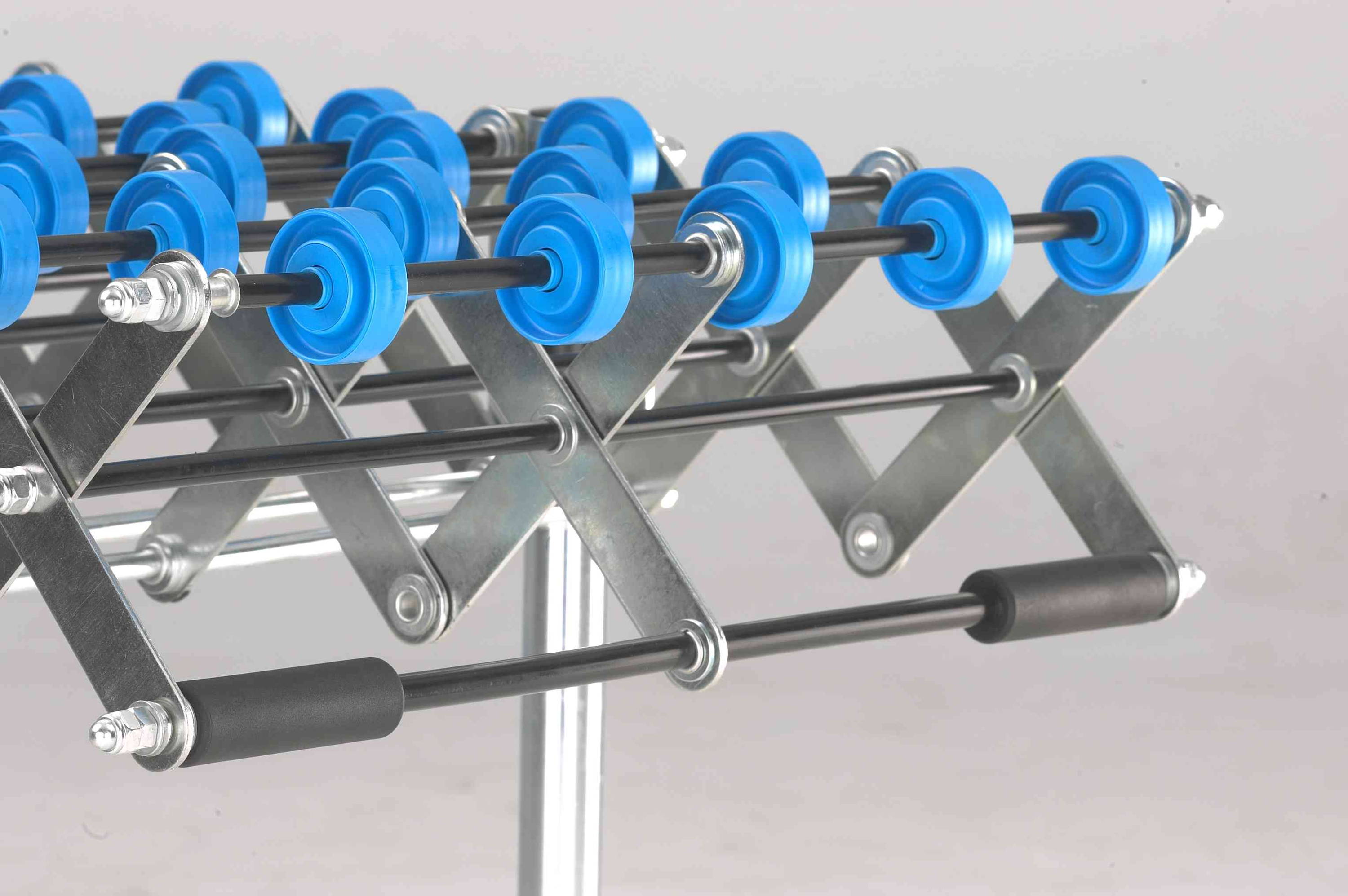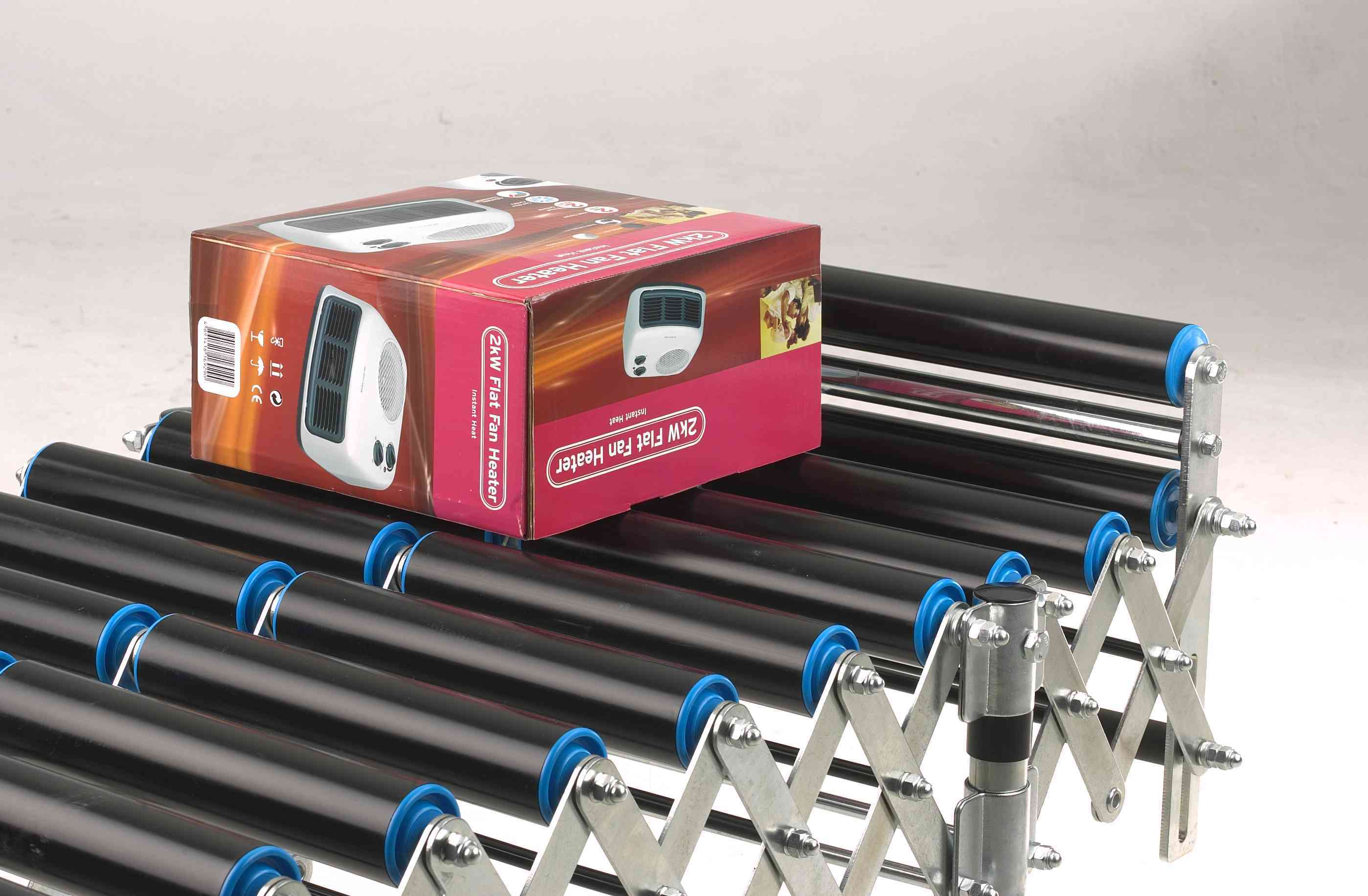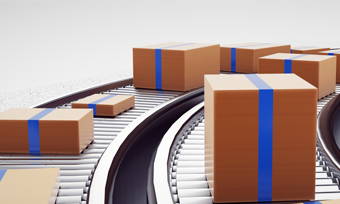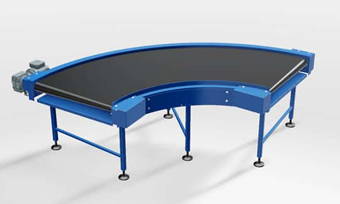 Rotary Tables and Lazy Susans